Yesterday I've just built a new budget PC for my friends due to his old Pentium 4 mainboard is dead. With less than RM1k budget, we can build a PC than can go further than daily computing purpose.
1. Processor –  Intel® Pentium® Processor G3220 (3M Cache, 3.00 GHz) RM173
This dual core Intel® Pentium® processor is perfect for all your everyday tasks-from streaming HD movies and videos to editing music and photos.

[adsense]
2. Motherboard – Gigabyte GA-H81M-S2PV motherboard RM212
The latest Intel 8 Series platform offers significant improvements in performance and power consumption with the latest 4th generation Intel® Core™ processors and Intel® H81 chipsets. As well as a boost in overall productivity, the latest HD4600 Intel® processor graphics provide significantly higher frame rates in the latest DX11 3D game title.
PS: IDE port is not available in new motherboard
3. RAM – KINGSTON 4GB KVR1600 DDR3-8C RAM RM125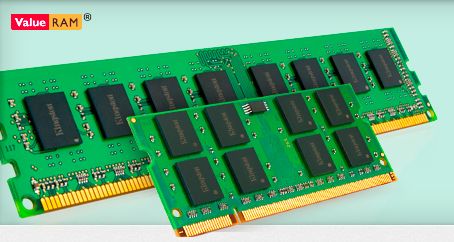 4GB RAM is standard requirement for Windows 7/8, where it able to run smoothly for normal computing purpose. If u want to run Photoshop or editing softwares, 8GB is minumum requirement, depends on how many RAM slot your motherboard available.
4. HDD – Kingston SSDNow V300 60GB Drive RM173

[adsense]
Kingston's SSDNow V300 solid-state drive is a cost-effective way to revive your computer. It's 10x faster than a hard drive plus more reliable, more durable and shock-proof. U wouldn't  believe how fast is it after you install Windows on this SSD drive and connected to SATA3 port.
5. PSU – Cooler Master Elite 350W RM109
The reliable, efficient and affordable line of Elite power supplies is ideal for mainstream and basic computing systems. Built with quality components and dual +12V outputs, the Elite series is fit to handle demands of high power requirements. The eco-friendly design allows the Elite series to reach more than 70% efficiency at typical loading and meet Energy Star and Blue Angel requirements.
To choose how many Watts our CPU need, we need to do some assessment of all the hardwares using http://www.extreme.outervision.com/psucalculatorlite.jsp calculator. From above hardwares with additional 1 HDD and DVDRW, recommended PSU wattage is 180W, thus we need to get a double wattage such as 350W so that it will not run in full load all the time.
Above 5 items only cost you RM792, if u want to upgrade your old computer, is quite a good combination, to save more money, u can use back your old casing, HDD, or DVDRW.