For those Asus laptop comes with OS, u will see OS and DATA partitions under "My Computer".  This means that we can reset the laptop to its original factory shipped state in case of any system failure on Windows, attacked by virus and etc. It will removes all your installed programs and files, therefore remember to perform backup before doing recovery.
To enter recovery mode, press F9 while booting laptop. In case nothing happen if you press F9, probably BootBooster is enable on BIOS, you need to temporarily turn off BootBooster from the BIOS before you can use the F9 to run the recovery program. To access the BIOS, press F2 when you turn the power on. Once you have disabled BootBooster, restart the computer. When see the Asus logo, press F9. U will see below screen, just click "Enter".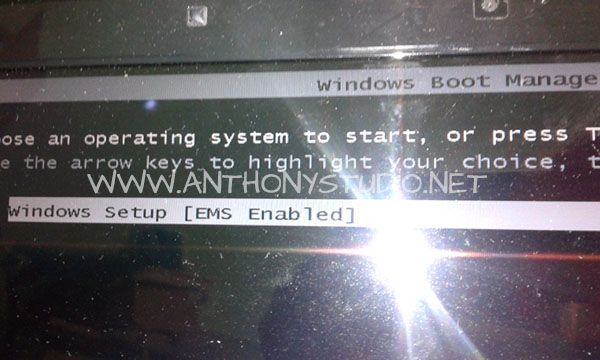 Then, it will ask your what language u prefer then click "Next".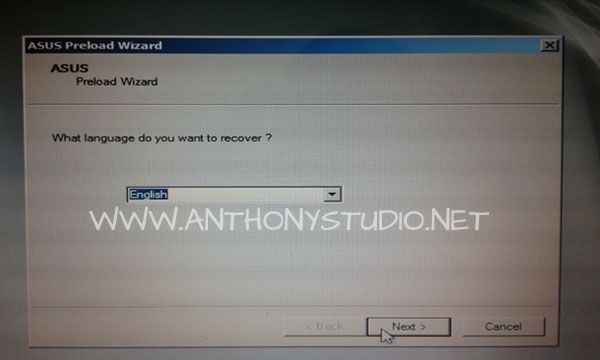 [adsense]
Warning message will appear, just click "Next" to continue.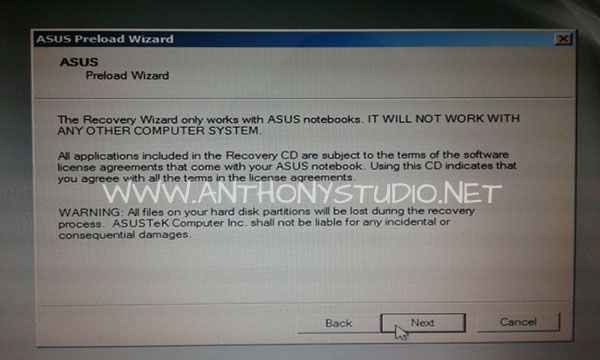 Next, u will see below screen to select what kind of recovery you prefer. *Be careful on this stage.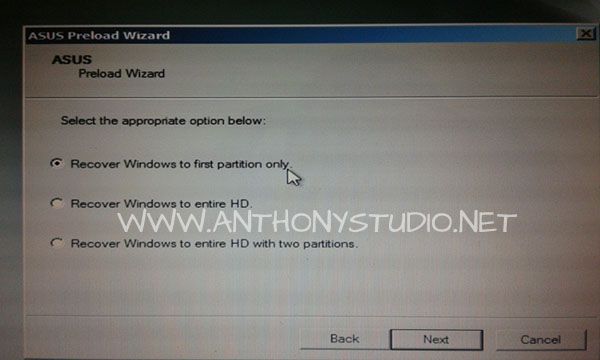 Option 1. This will only overwrite the OS partition only. Files on DATA partition will be available.
Option 2 also overwrites the entire disk, but creates a single large OS partition that spans the entie disk. No files are saved on that disk.
Option 3 overwrites the entire disk, creating a new OS and Data partition. No files on that disk are saved.
* If u backup your files on DATA partition, select Option 1.
Click "Next" to continue.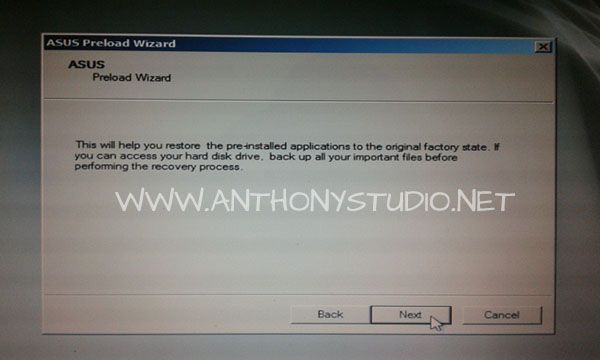 Click "Finish" to run the recovery process.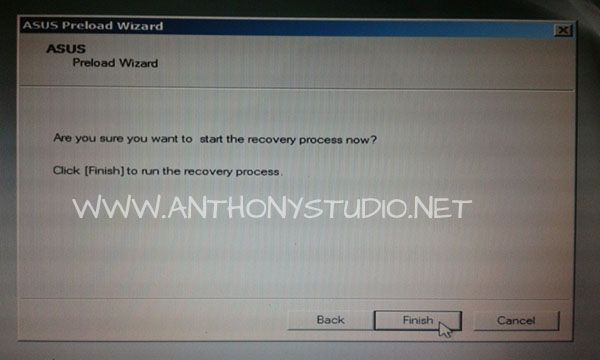 [adsense]
Must be very patient to run the recovery….because it might take around 2 – 3 hours  depends on specs. *Connect to AC plug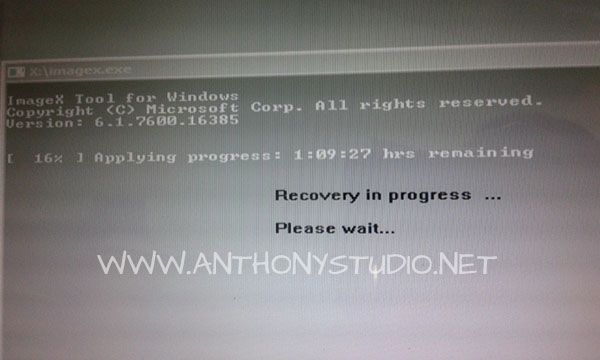 After finish, reboot the computer.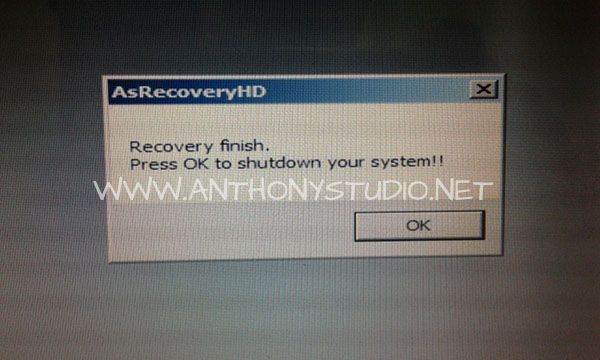 Once reboot, u will reach Windows setup which require u to select your Windows language, regions, username & password. After that, u can start using your Windows 7.
Recovery is a good tool to recover Windows to factory shipped state without performing fresh installation of drivers which required certain levels of computing skills. But of course, there are some cases where even after recovery, it might not solve the Windows problem such as lagging or etc. In that case, u need to perform a fresh installation.