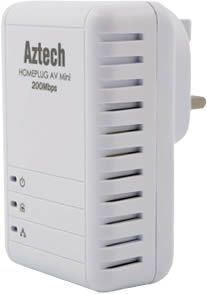 Aztech HL113E joins Aztech's line of eco-friendly HomePlugs with the lowest power consumption of 2W. The cable-free solution empowers users to extend Internet access through powerline to connect to devices such as HD TVs, PC, Mac, Game consoles and media players. The slim HomePlug seamlessly integrates into any home environment without the sight of messy wiring or cabling.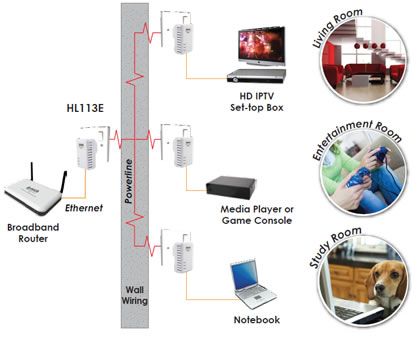 [adsense]
The "Simple Connect" button enables users to set up HomePlugs with no configuration or software required. The addition of an embedded security feature with 128-bit AES Hardware encryption ensures that the network communications is secure, and free from eavesdroppers and hackers.
[adsense]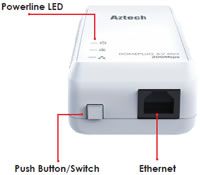 I use it to connect to my Raspbmc or android box, the performance is better than using wireless. Due to my Streamyx internet speed only 4Mbps, and I'm not streaming any HD videos, thus this 200Mbps is more than enough.