Recently my FreeNAS server down due to motherboard problem…Thus, I've switched all the components to my wife's old PC and is working well after power up.
Then I found that the cpu fan quite dusty. I've checked the bios H/W info and the cpu fan is running in lower RPM, which means not hot where the thermal paste is still in good condition. Therefore, I no need to take out whole unit of CPU fan.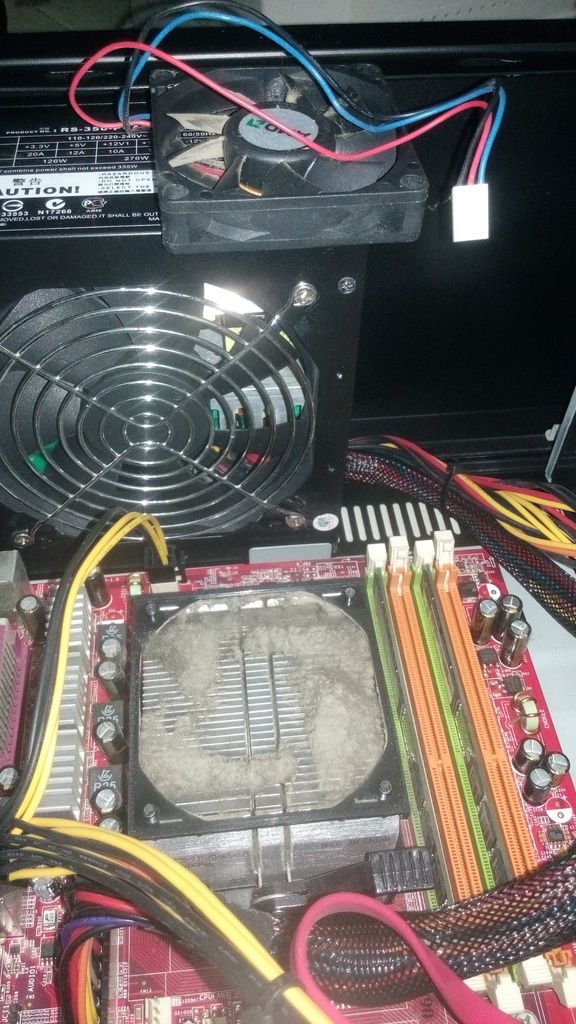 What I need to do is removes the 4 screws that attached the fan & heatsink. From there, we can clean up the dust and reassemble back. Job is much easier.