Asus A8J laptop Win XP  keeps recycling just as the Windows logo appears it reboots and recycles into boot options menu. I've tried all the options, but same problem occur.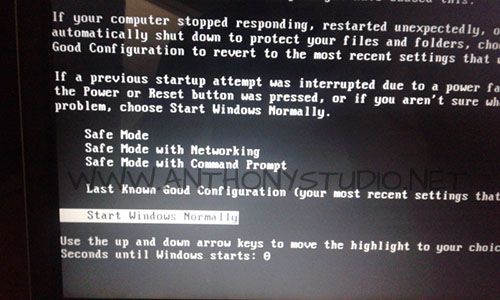 To further check what is the problem, you need to  invoke the Advanced Boot Options menu ( by pressing F8 during booting ) yourself until you do see the option:
"Disable automatic restart on system failure"
Select it and press ENTER.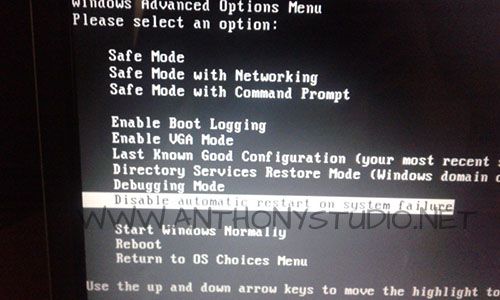 After that, Blue Screen of Death (BSOD) will show on your screen, based on the error code, u can search through Google to find what is going wrong. In my case, the C: partition is corrupted.

[adsense]
In order to resolve the issue, we need to insert the Windows XP Professional Installation Disc and boot it. Under  Setup options, press "R" to enter Recovery Console mode.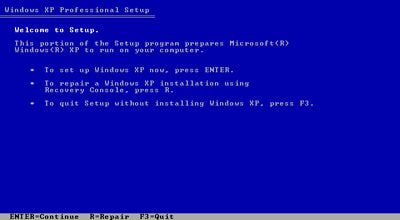 Then it will show you the Operating System, press ENTER to continue.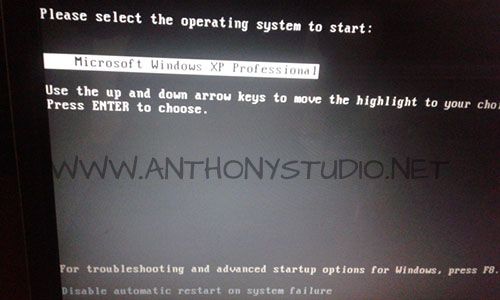 Under the command prompt, type "CHKDSK<space>/r" and press ENTER.
*This command is to locates bad sectors and recovers readable information (implies /f and /p). Unreadable data is lost. If CHKDSK cannot lock the volume, it offers to check it the next time the computer starts.
[adsense]

Based on your HDD capacity, once finish successfully, type "EXIT" and press ENTER to reboot the PC.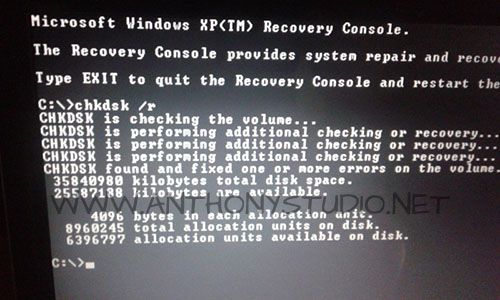 TaDa~~~Windows XP Professional is back to normal ~~~
-via About.com–
-via Microsoft Community–
-via Microsoft Community-
Please follow and like us: