Similar to CPU overheat, graphic card GPU will also get overheat due to thermal paste is deformed, or the fan is not working. This will cause system to hang, freeze, blue screen an etc. Other than physical check the temperature, we can also use software to check the temperature such as GPU-Z which is a lightweight system utility designed to provide vital information about your video card and graphics processor.
My PC is using Sapphire 512MB Radeon HD5450 graphic card that comes with heat sink. Once take out the card from motherboard, unpin the 2 pins that hold the heatsink on the GPU.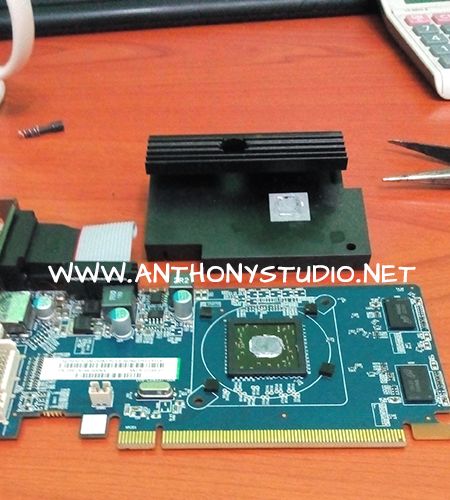 [adsense]
We can see that the thermal paste both on the GPU and heat sink already deformed.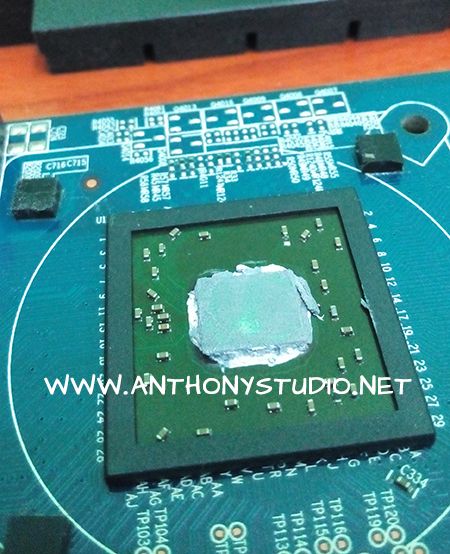 What we need to do is to clean up the old thermal paste on both the heatsink and GPU, then reapply new thermal paste on the GPU, attached back the heatsink to the GPU and secure it.
After plugged back the card to motherboard, no problem is found when playing games or videos that require graphic card load, then confirm problem is resolved.
[adsense]