There are a number of possible causes for BOOTMGR errors, including the most common "BOOTMGR is missing" error message during start up.

The most common reasons for BOOTMGR errors include corrupt and misconfigured files, hard drive and operating system upgrade issues, corrupt hard drive sectors, an outdated BIOS, and damaged or loose hard drive interface cables.
Here's how:
1. Insert Windows7 installation disc and restart PC. ( * First boot device set to CDROM/DVDROM )
2. When the screen show "Press Any Key to boot from CD/DVD", faster press any key to boot the disc. Then, select your language preferences and click "Next". Then, when below screen show up, click "Repair your computer".
[adsense]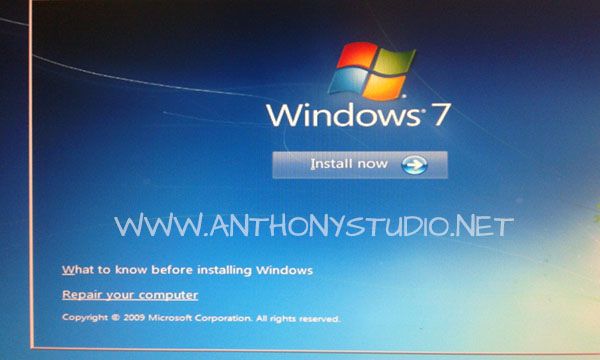 3. After that, below screen will show up. It may or may not show your OS info, just click "Next" to go to System Recovery Option Menu.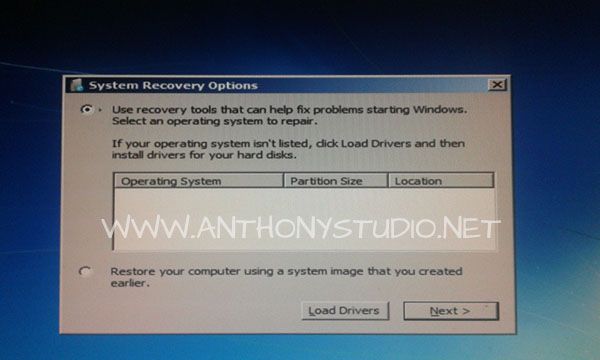 4. Under System Recovery Option Menu, select "Command Prompt".

[adsense]
Under command prompt, type c: and press <Enter>.
At the C:\ prompt, type cd boot and press <Enter>.
At the C:\Boot prompt, type the following commands and press Enter after each command.
bootrec /FixMbr
bootrec /FixBoot
bootrec /RebuildBcd
Lastly, Exit the command prompt, restart your PC, cheers~~~
-via SevenForums–