Conky is a free, light-weight system monitor for X, that displays any information on your desktop
1. Install Conky via Terminal:
sudo apt-get install conky conky-all
2. Create a folder called ".conky" in your home directory and copy the Linux Mint / Ubuntu / Fedora image to this folder.
3. In your home directory create a folder called ".lua" and inside this folder, create a new folder called "scripts". Here, copy the "clock_rings.lua" file. (* CTRL+H to show hidden folders )
4. Copy the "conkyrc" file in your home directory and rename it to ".conkyrc" (just add a dot in front of the filename).
5. To set the weather for your city, go to
http://weather.noaa.gov
and search for your city. The URL will then look like this (this is for my country / city):
http://weather.noaa.gov/weather/current/LRBS.html
– copy the code at the end (WMKP in my case) and in the
~/.conkyrc
file, replace "LQBK" with your code.
6. Lastly, add the conky script to Startup Application so that it will auto start when logging in your account. Copy below commands to your conky startup program.
sh -c "sleep 30 && conky"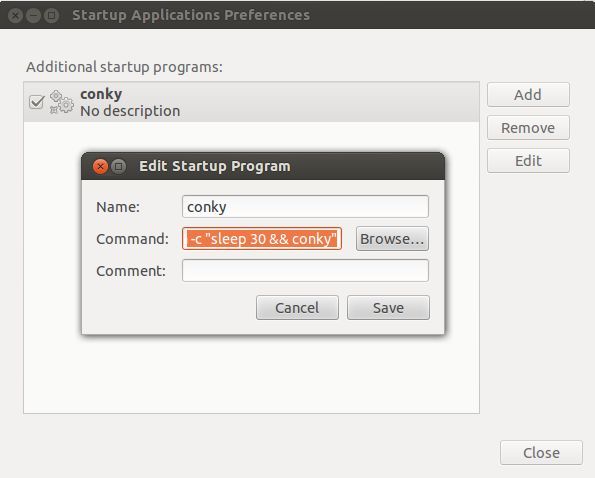 [adsense]
This is my conky lua desktop screen~~~