Previous post I've have mentioned how to upgrade the Linksys WAP54G firmware. Other than the Linksys stock firmware, we can actually upgrade it to other 3rd party firmware such as DD-WRT or Open WRT which support more features.  Previously, the Linksys WAP54G can only works with same brand for wireless repeater or bridging, but after mod the firmware, it can now wireless repeater with my Dlink wireless router.
I've searched on internet, and dd-wrt is supported  for this model…
My WAP54G is Ver3.1.
[adsense]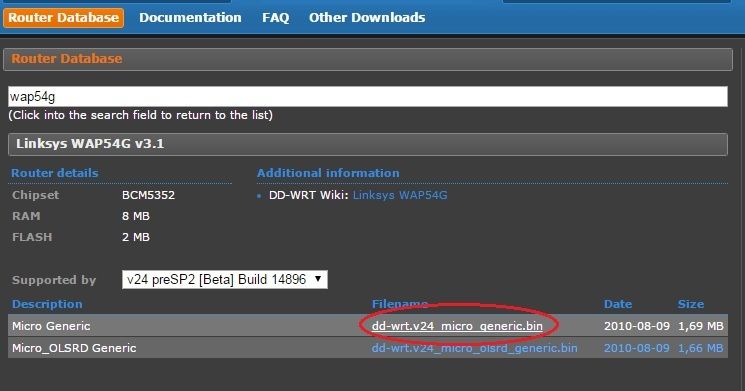 The firmware update is pretty simple, reset the AP, then upgrade the firmware, full installation guide can be follow via below link.
http://dd-wrt.com/wiki/index.php/Linksys_WAP54G#For_loading_the_firmware_on_the_WAP54G_v3.X
After successful flash the firmware, everything is working fine, except after I've changed the username & password, I no longer able to login using the new credential…Even reset the router also no use, ends up need to telnet the AP and using command to reset the username & password…
Below is the new interface of the Linksys WAP54G after mod to dd-wrt firmware, u can see that more info and settings are available.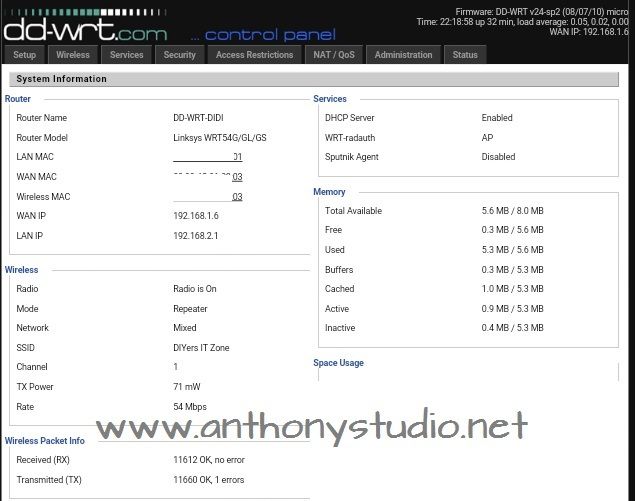 Now we going to set the dd-wrt/Linksys WAP54G to act as wireless repeater for my existing Dlink DSL-2640B wireless router modem with different SSID due to my current wireless signal is weak when I moved to 1st floor.
1. Configured new subnet address for dd-wrt/Linksys WAP54G. If existing wireless router modem is using 192.168.1.xxx, then u can use 192.168.2.xxx. After save this settings, u need to manually connect the dd-wrt/Linksys WAP54G directly to your pc where your pc need to configured the same IP range in order to proceed to step 2.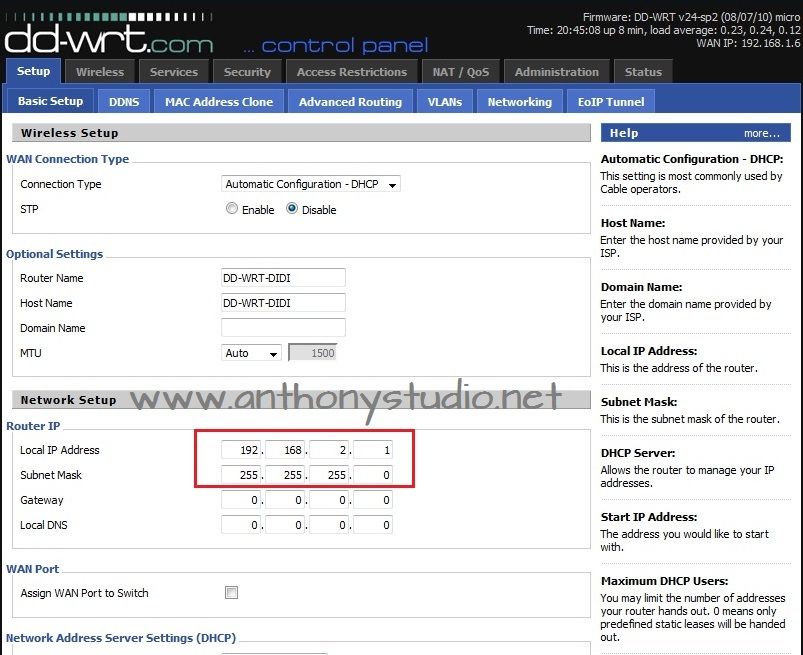 [adsense]
2. Go to Wireless, set the Wireless Mode to Repeater, enter your existing wireless network mode & SSID on Physical Interface wl0. For the Virtual Interfaces, u can assign a new SSID name for the repeater.

3. On the wireless security, u need to key the security information as your existing wireless router  for physical interface, and new security for your virtual interfaces. For my case, I've used back the same password for both SSID.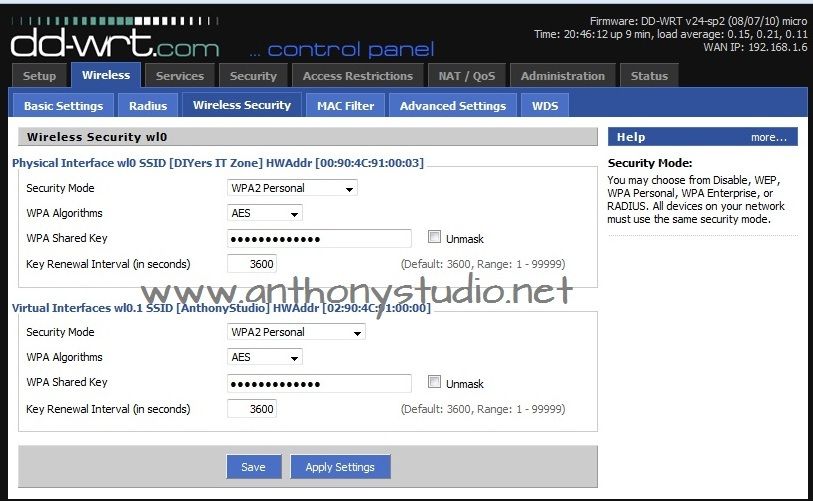 4. Once Apply settings and saved, shut down the repeater and few minutes then power up it again. U will see new SSID available on your wireless network, just connect to it and u are done.