My LiteOn DVD-RW drive has been long time having tray problem, where the tray hardly to open or eject.
The problem is caused by the rubber band. After changed the rubber band, problem resolved.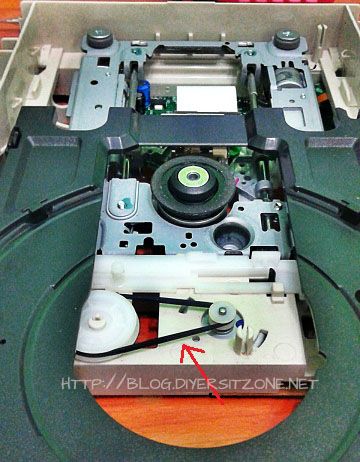 [adsense]
Step by step:
1. Insert pin to the hole to manual open the tray
2. Loose the 4 screws on the back in order to open both front and back cover
3. Replace the band and assemble back the cover, that's it.
Please follow and like us: